Stories – Technologies

Technologies – How Comet is solving for what's next
Rapid innovation and shorter time to market for our customers.
2021 was a year rich in product development. Teams focused on more agile working methods and modular product concepts that optimized time to market in response to the fast-changing environment and innovation-hungry customers. The result: a fireworks display of new relevant offerings.
The IXS division is delivering on its promises. The division's redesign toward greater standardization, modularity, and more efficient production processes has borne fruit in new market-oriented product launches.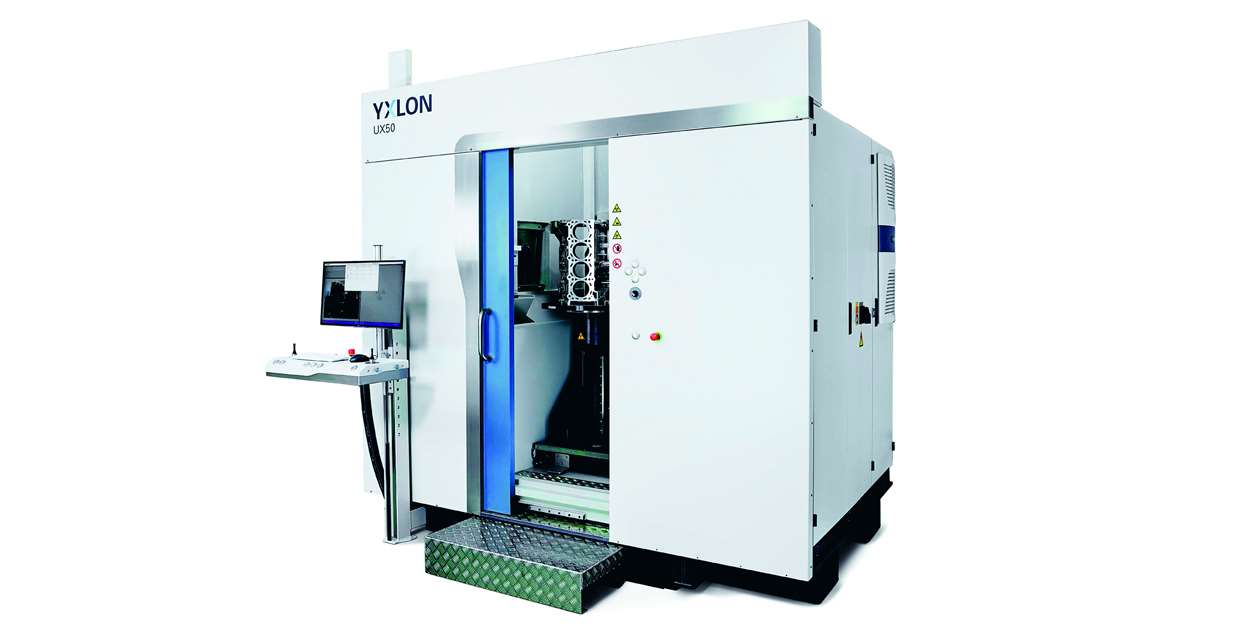 UX50
The versatile CT system equipped with scalable software
The UX50, equipped with the Geminy modular cross-system software, is a compact and versatile CT system ideally suited for the inspection of medium and large parts in industrial environments.
Development completed in 2021 – launch in Q1 2022.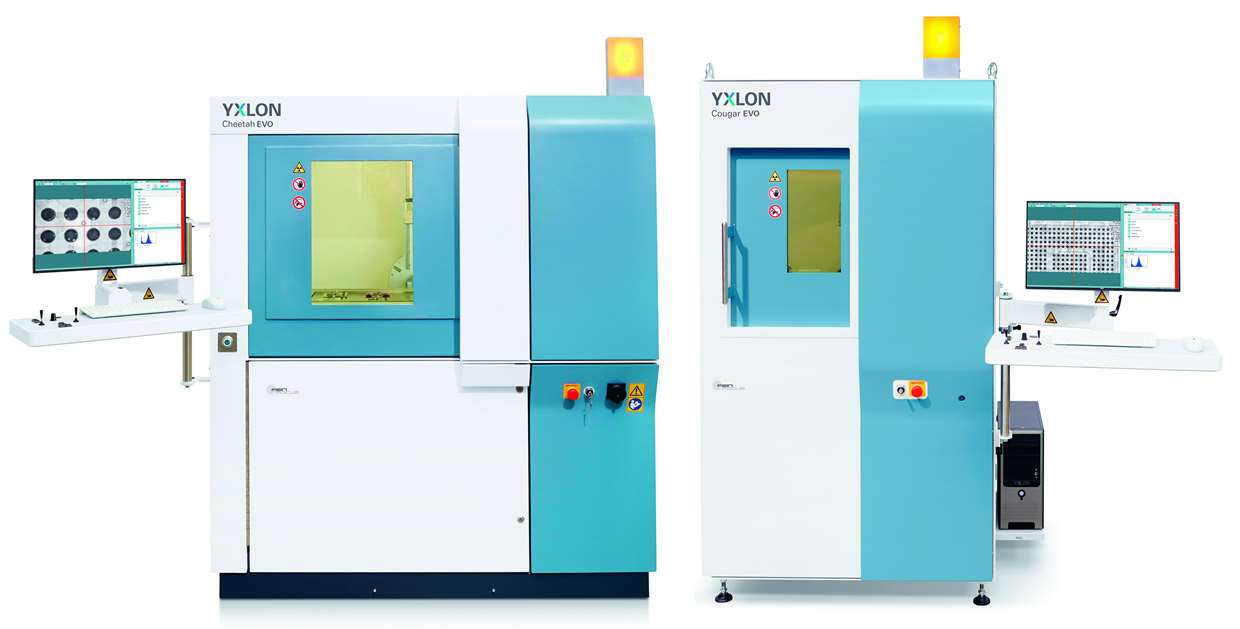 Cougar EVO & Cheetah EVO
The compact solution for semiconductor and electronics inspection, with an evaluation workflow powered by deep learning
The two microfocus systems are now equipped with VoidInspect CL, the Group's first inspection workflow based on ORS Dragonfly software, enabling customers to save time when verifying BGA package connections thanks to advanced image analysis using deep learning.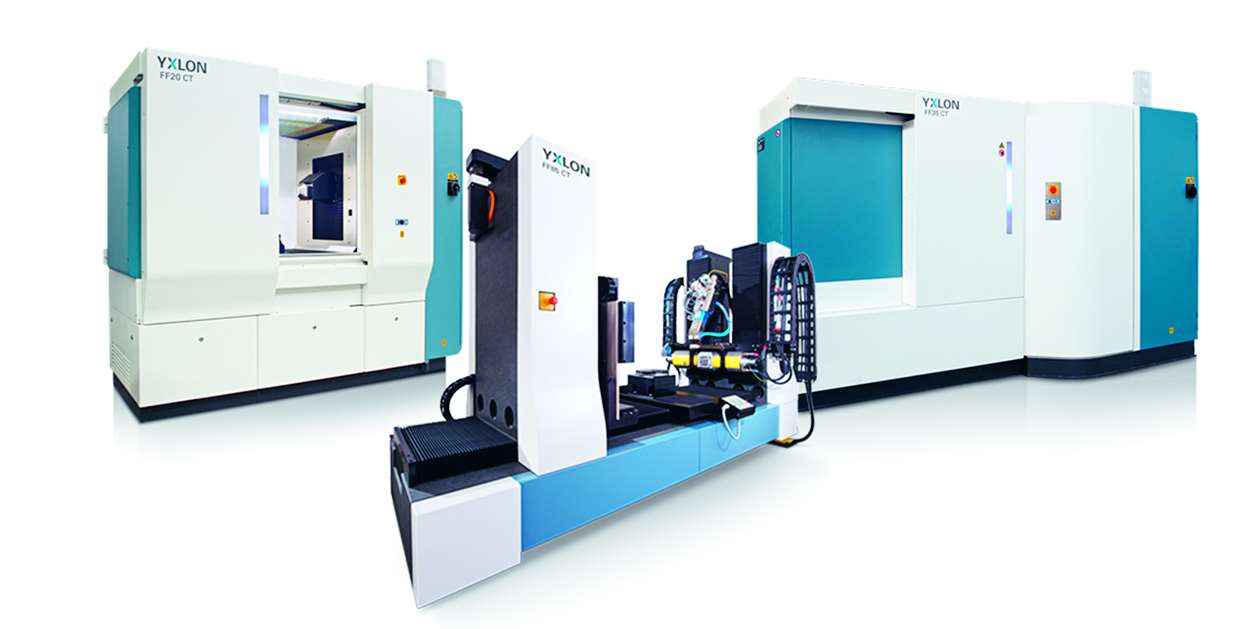 FF20/35/85 CT
Dedicated FF35 CT for the semiconductor market, improved usability of FF85 CT LDA. The FF CT product family is suitable for all of IXS's key markets – electronics, automotive and aerospace as well as Labs R&D – and thus serves as a future pipeline for these sectors.
While the FF35 CT SEMI adds the SEMI-certified version of this product line, addressing the specific requirements of the semiconductor industry, the FF 20 CT saw a major software upgrade.
With the FF85 CT LDA running on the Geminy cross-system software, users now benefit from improved usability that saves inspection time, while obtaining the highest-quality scans using the best-in-class linear detector array (LDA) built by IXS.
The FF CT product family is perfectly suited for the inspection of medium to large parts.
MTIS
New Teaching Assistant feature saves 80% of inspection setup time
The new Teaching Assistant software feature offers guided workflows for programming the inspection and automatic defect recognition of truck tires, significantly speeding the setup of new parts by the customer. The data gained from the x-ray images improves quality and comparability for statistical process control in the plant.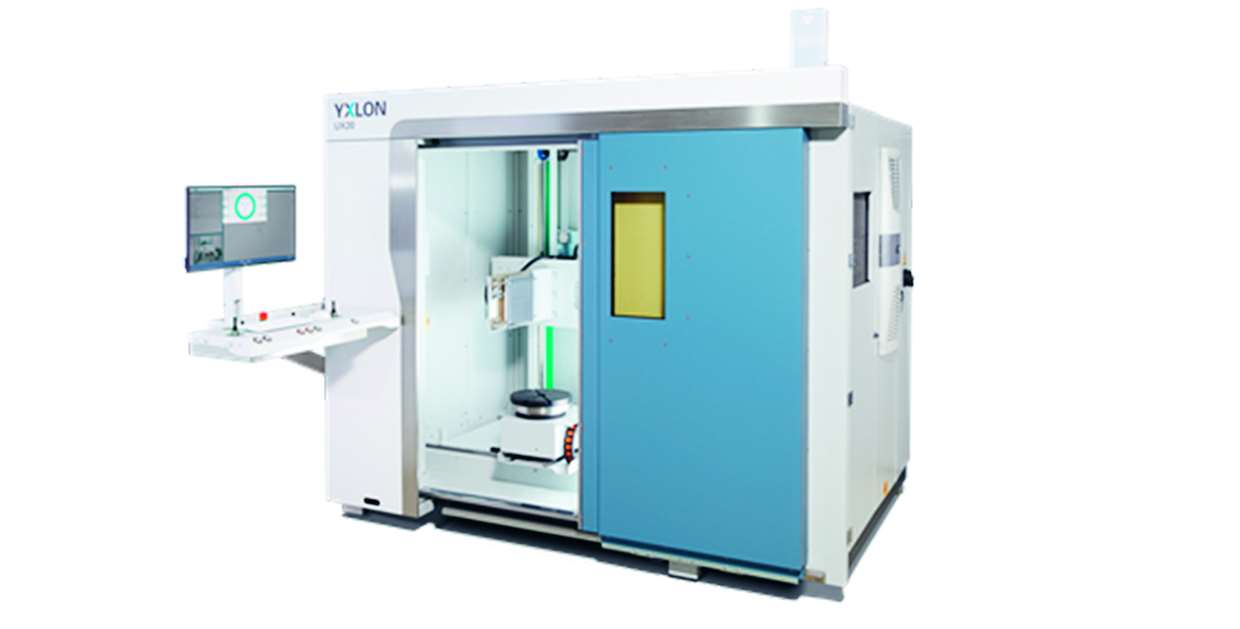 UX20
Now even more user-friendly: equipped with MesoFocus 225
The easy-to-use system for the inspection of medium to large castings in industrial environments, such as in the automotive and aerospace industry, is now available with the MesoFocus 225 tube, combining improved detail resolution with robust and reliable operation.
IXM is at a turning point. Taking advantage of the miniaturization trend, Comet x-ray modules are gaining importance in the growing, key markets requiring precision and reliability.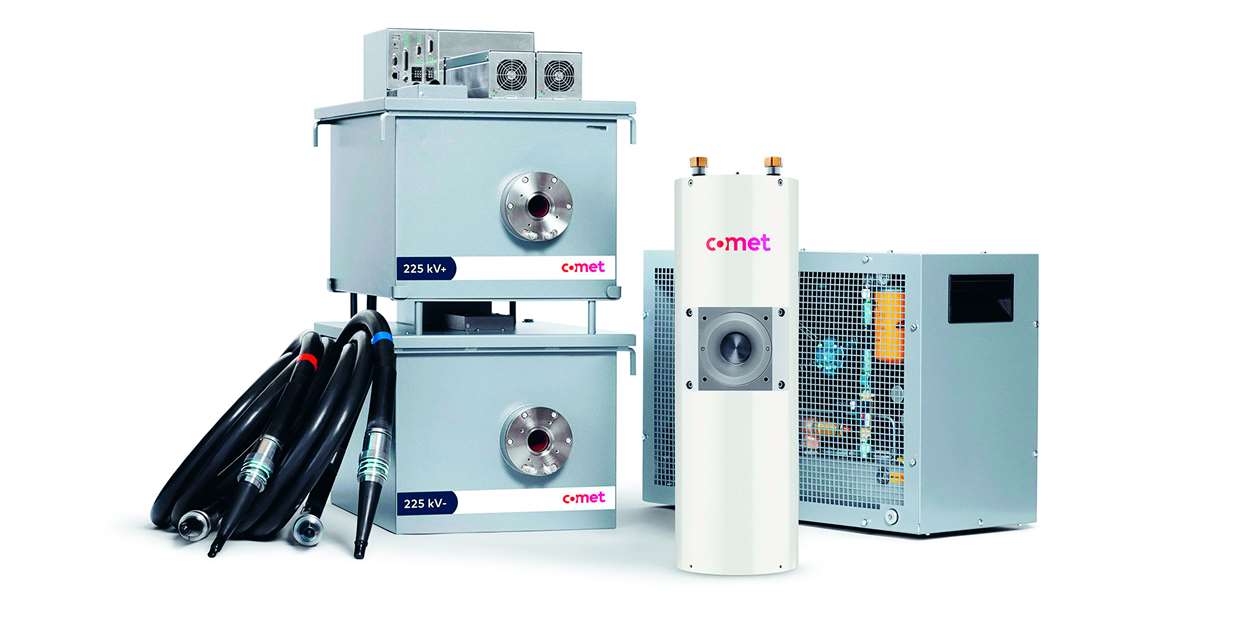 MesoFocus 450kV
The x-ray module for high-resolution 3D CT applications, large parts and dense materials; needed for emerging applications such as additive and battery manufacturing
With its greater penetration power and a very high system availability for the 25–500 micrometer inspection application range, the iXRS 450 MesoFocus strikes the right balance between precision and the easy maintenance of a sealed tube, reducing inspection times by up to 60% compared to standard open-microfocus modules.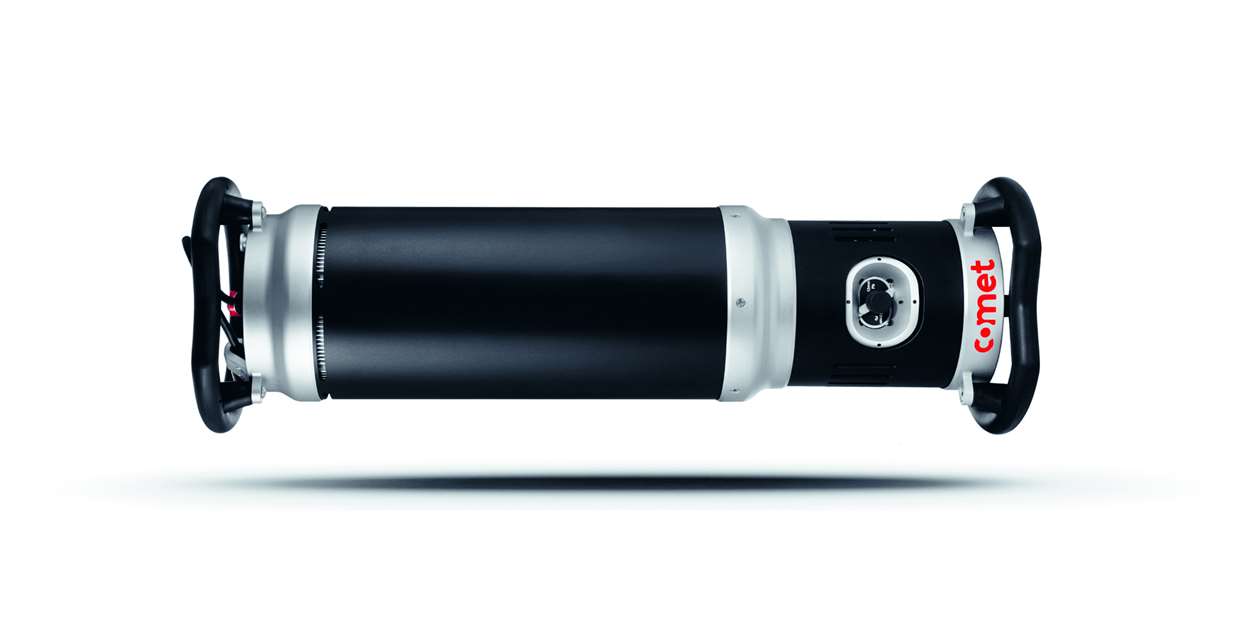 EVO 300D/1200
Portable x-ray system perfectly suited for high-performance field inspection
PXS EVO 300D/1200 features a superior combination of 300 kV and 1200 W constant potential x-ray power, coupled with outstanding cooling performance that allows long exposures even in extreme ambient conditions.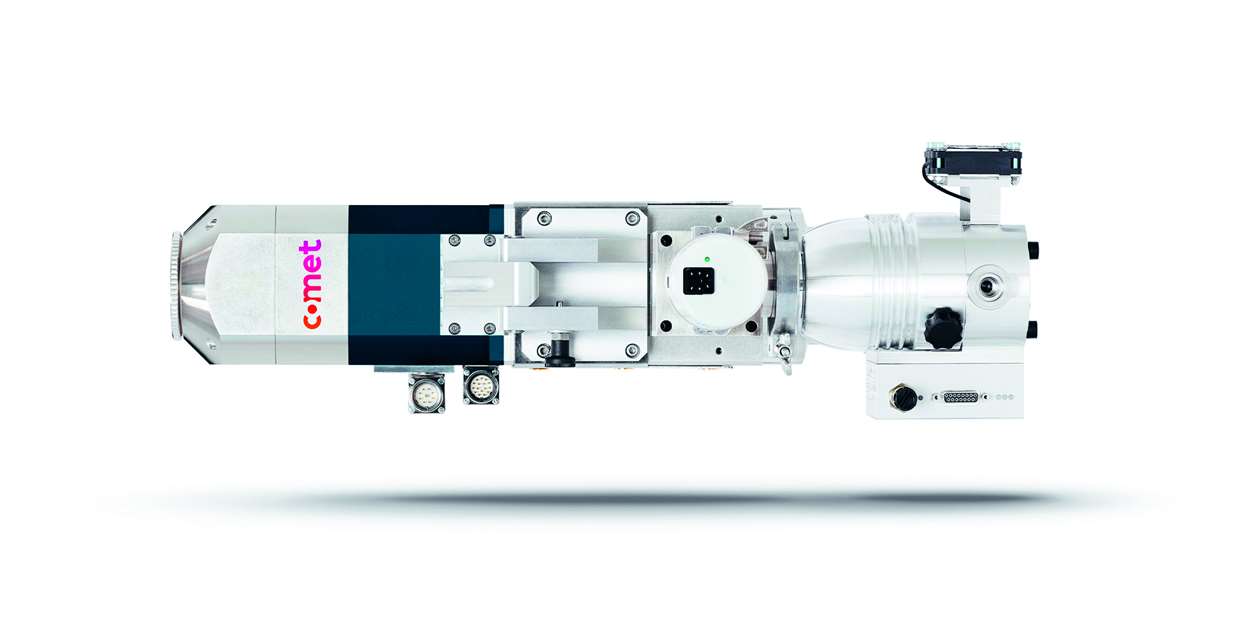 FXE series
High-resolution modules responding to the growing customer demand for inspection of ever smaller parts
With feature recognition from 500 nanometers up to a few millimeters, FXE is ideal for performing NDT quality control, offline inspection and measurements of a broad range of products with small feature sizes, perfectly addressing needs in key applications where high resolution is needed, such as semiconductors and electronics, battery manufacturing and laboratories.
Plasma Control Technologies (PCT)
To address important needs of the fast-changing digital world, PCT continues to strengthen its leadership position by further developing its products and continuing to focus on major innovations.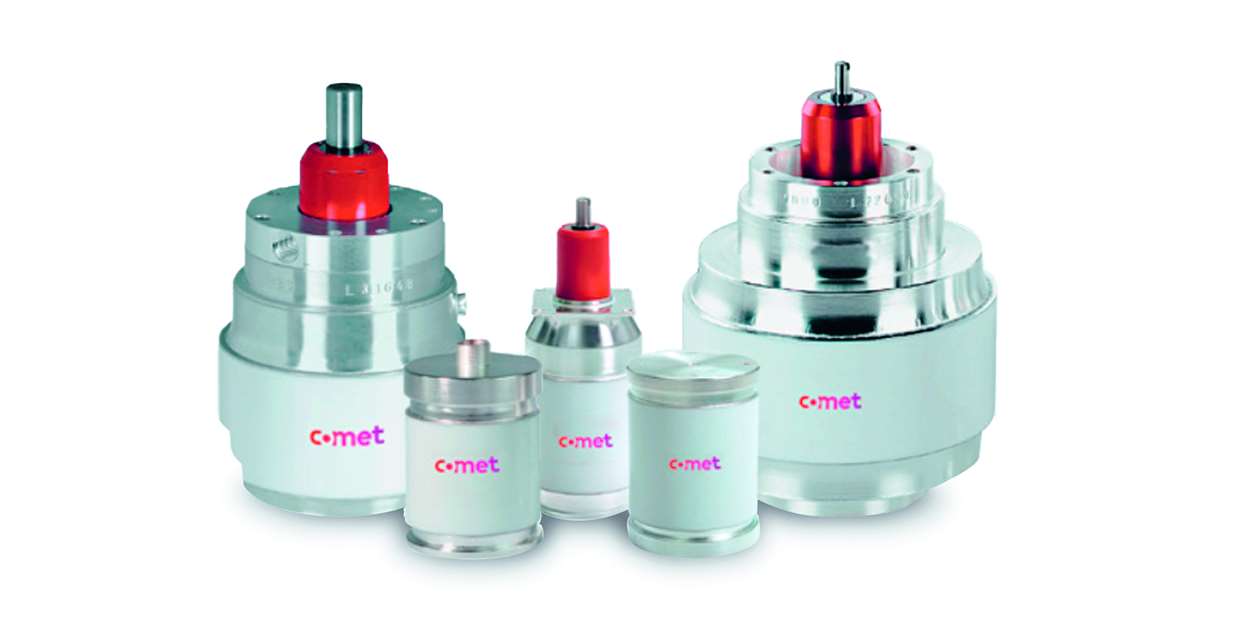 XtraVolt
Vacuum capacitor product range for low-frequency applications
High power density in processing modules is a requirement of many RF system designers. With the new product range, Comet meets these needs with higher voltage capability compared to previous products. Delivering significantly higher voltage in a compact size, these vacuum capacitors keep the same form factor, saving valuable design space.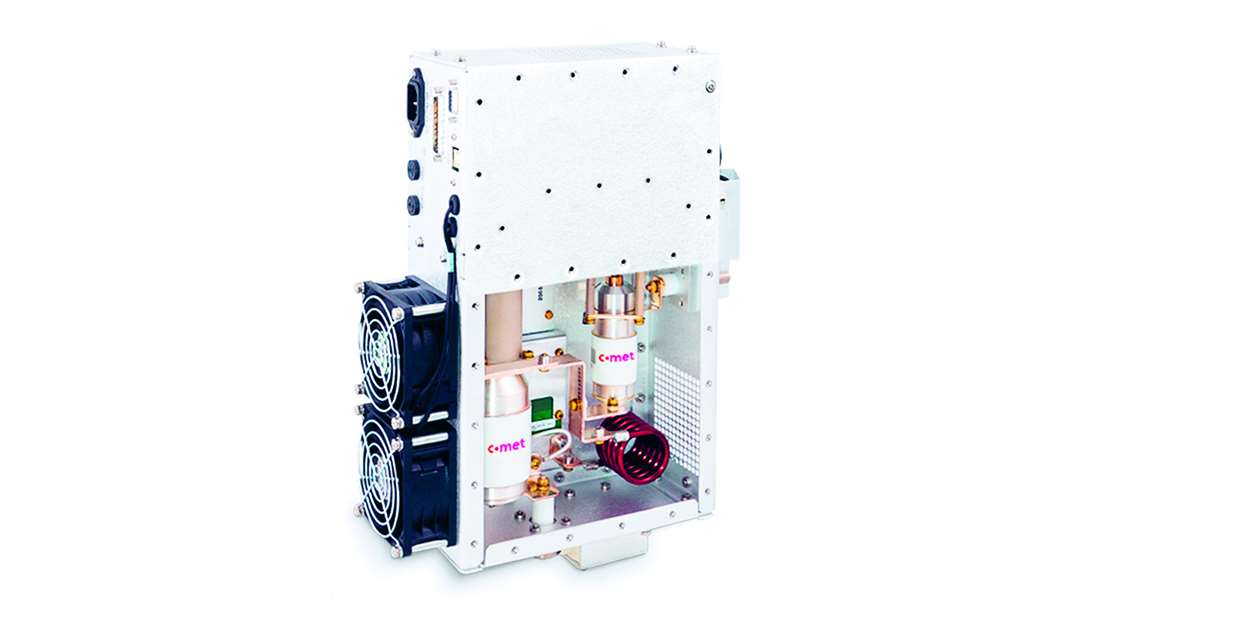 Impedance matching networks
Improved performance of customized RF matches
Impedance matching networks are highly customized power delivery subsystems that enable a wide variety of application-specific solutions deployed in leading-edge semiconductor plasma processes. Comet delivered more than ten new designs in 2021 that provide superior performance in our customers' systems.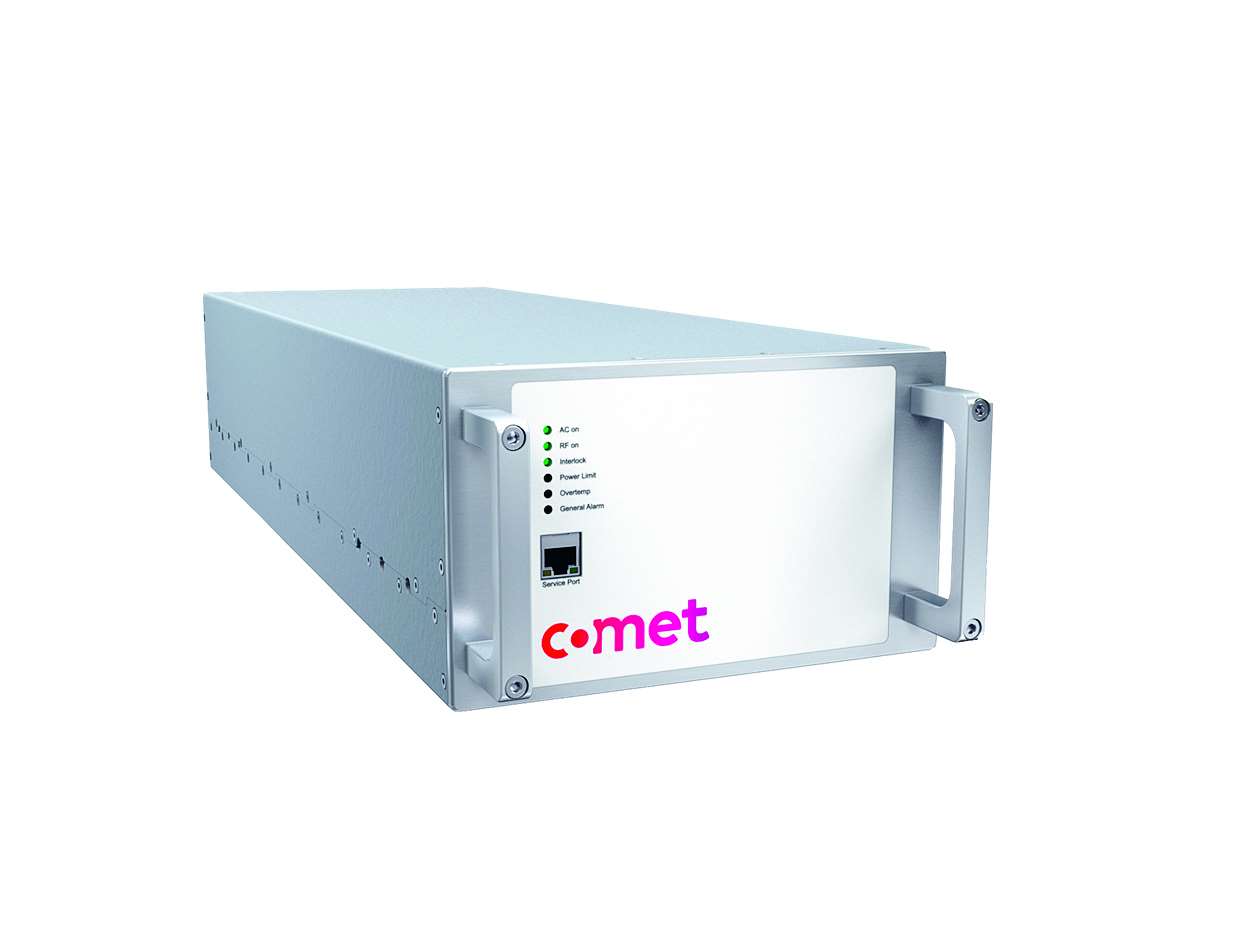 RF generator
High-precision radio frequency power supply in plasma chambers used for the fabrication of microchips in the semiconductor market
Ultra-fast control, repeatability and stability of process plasma is critical to ensure maximum process performance and production yield in semiconductor manufacturing. With the new, integrated radio frequency (RF) power platform, Comet is responding to the semiconductor industry's most challenging applications and will be delivering advanced solutions in 2022.
Field tests are ongoing with various customers.
Object Research Systems (ORS)
In its first year with the Comet Group, the ORS team has been active, demonstrating its ability to respond quickly to a competitive technology environment by continually strengthening the leading position of its flagship software, Dragonfly.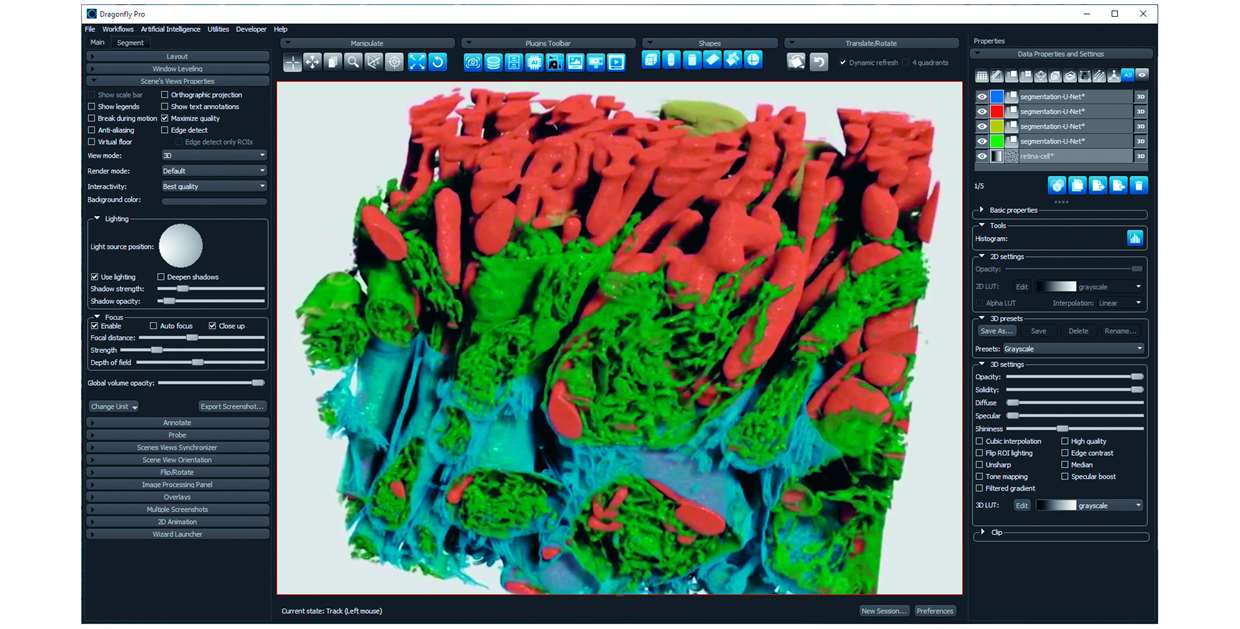 Dragonfly
Improved AI capabilities, usability and rendering
ORS released a series of tools and features for Dragonfly that aim to ease users' quick implementation of powerful deep learning- and machine learning-based segmentation of multidimensional images that enhance model training, as well as visualization in real time.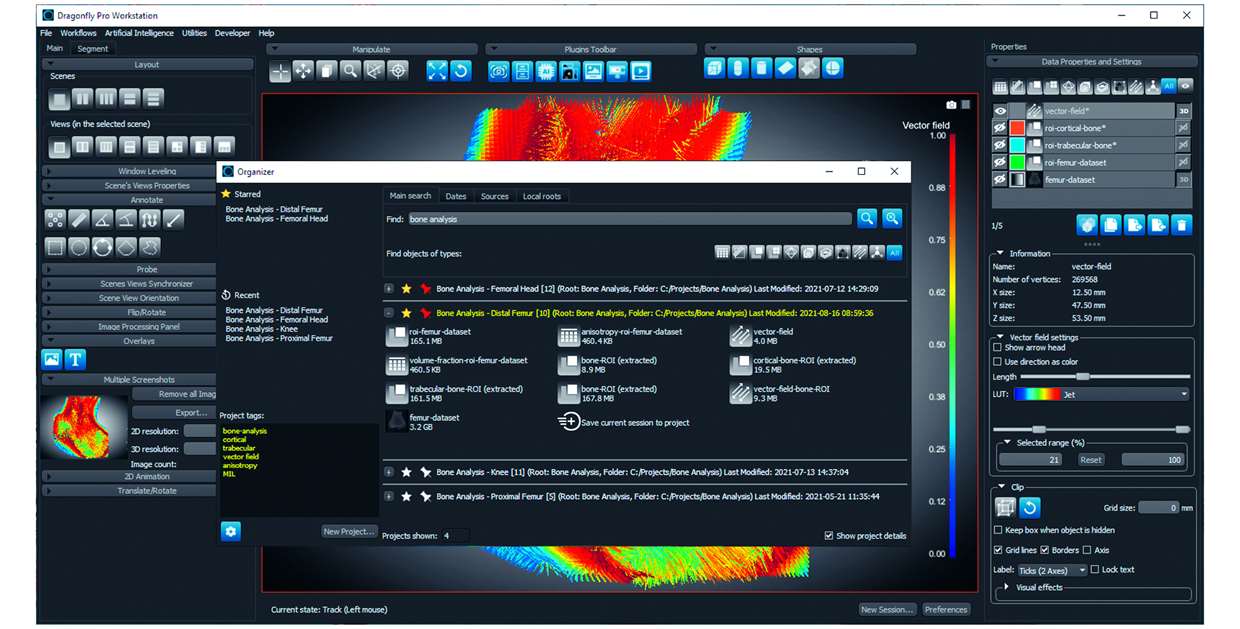 Dragonfly Enterprise
For distributing compute-heavy operations to other Dragonfly workstations, high-performance computing clusters, or the cloud
Ideal for large imaging centers and research facilities, enhancements for Dragonfly's enterprise suite in 2021 include a new look and new options for managing data-intensive projects.