Outlook for 2022
Outlook for 2022
Play to strengths, seize opportunities.
Macroeconomic imponderables
Political, economic and public health developments worldwide remain difficult to predict in 2022. As the Omicron variant has shown, COVID-19 will remain a fixture in 2022. Pitted against expectations of stronger growth of the global economy are inflation fears. How quickly will central banks reduce monetary stimulus? What will governments do with regards to trade restrictions? Among the biggest challenges continue to be supply chain bottlenecks and rising logistics and energy costs. The extent of the recovery in global demand will thus depend on many factors.
On a positive note, over the past year, the industry has learned to deal with supply shortages, whether by using alternative compatible components, finding hidden stock in its supply chains, or staggering the introduction of product feature sets, dual sourcing, etc. These innovative responses and others will continue throughout 2022 and potentially open new opportunities for Comet to further satisfy our customers.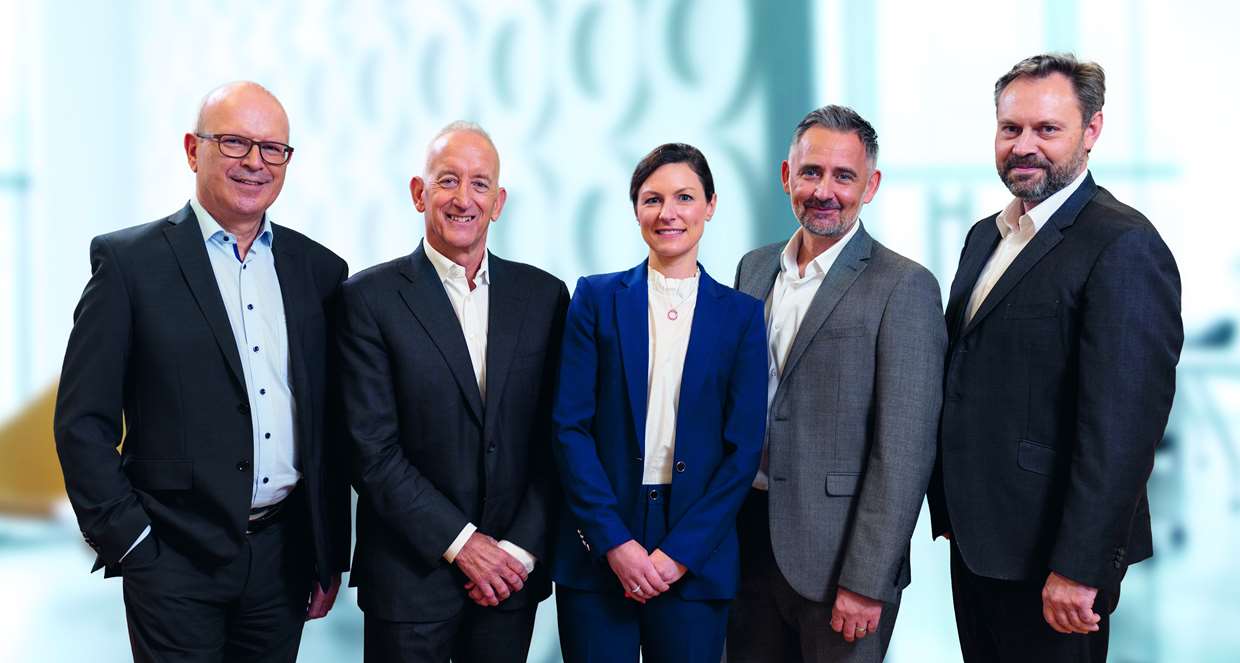 Exploiting growth opportunities, managing risks
Comet has the financial and organizational strength and flexibility to continue to invest in innovation in this environment, remain a reliable partner to its customers and manage the macroeconomic risks. The corporate strategy, centered on growth, efficiency and culture, will therefore continue to be vigorously implemented in 2022. It will be complemented by substantial investment in IT, data security and digitalization.
Protecting employee health, in ways that are flexibly tailored to local circumstances, remains very important in the face of the coronavirus. Having overcome the upstream supply challenges effectively in 2021, the Comet teams will continue to focus on the close management of the supply chains in 2022. The overarching priority is to be able to reliably fulfill the wishes of our customers at all times.
Another important task on the corporate agenda for 2022 is the further development of the ESG program launched last year, particularly by setting sustainability goals and targets for the company.
Comet aspires to be a place where dedicated, talented people can develop their potential and make new things happen. The initiatives underway in the areas of culture, learning and talent management will therefore be continued and built upon in 2022.
Full pipeline of opportunities in all divisions
Plasma Control Technologies – Managing the division's growth in the semiconductor market: Given the enduring strong demand from the semiconductor industry, the focus of the Plasma Control Technologies division in 2022 is on maintaining flexibility, responsiveness and delivery readiness for its customers. The aim is to further optimize production capacity, quality and delivery times – further ramping up the mass production of impedance matching networks at the new site in Malaysia and building the San Jose location into the dedicated new-product introduction site for new matching network development. In Asia the aim will be to serve even more customers from the Asia Design Center in Korea.
What's next for our Executive Committee team members?
"I'm really excited for our ability to transform into an international mindset."

Lisa Pataki

CFO of the Comet Group
"I want us to be a place where really successful people want to work."

Kevin Crofton

CEO of the Comet Group
"Let's go digital!"

Keighley Peters

CIO of the Comet Group
"We're in the middle of what's next and enjoying the ride."

Stephan Haferl

President of the IXM division
"At Comet we want to stay ahead of the curve."

Michael Kammerer

President of the PCT division