Performance in 2018
The Comet Group is in a sound position and, after implementing earnings improvement measures in 2018, enters fiscal year 2019 with a strong balance sheet and low net debt.
To Our Shareholders
In a demanding environment, the Comet Group in 2018 was able to virtually hold the record-high sales result of the prior year.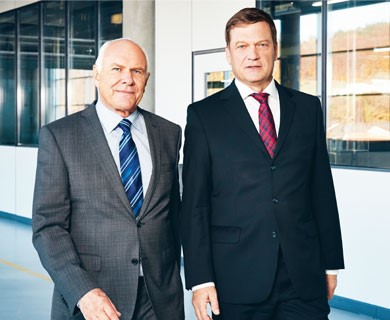 Business in the divisions
Despite the demanding environment, the Comet Group nearly matched the record 2017 level in sales.
PCT Plasma Control Technologies
In an environment involving a major downswing in the semiconductor market, PCT was able to achieve 2018 sales in line with the year before.
IXS X-Ray Systems
The positive result achieved in the electronics industry as well as in science and new material could not completely compensate the divergent trends in different other markets.
IXM Industrial X-Ray Modules
IXM successfully continued to grow its position in the core business of non-destructive testing (NDT) which accounts for a growth in sales and EBITDA.
EBT ebeam Technologies
Strategic refocusing and the divestiture of the systems business marked EBT's fiscal year.